My friend has her very first catwalk show this afternoon as part of London Fashion Week. I made her this picture to celebrate>>>>>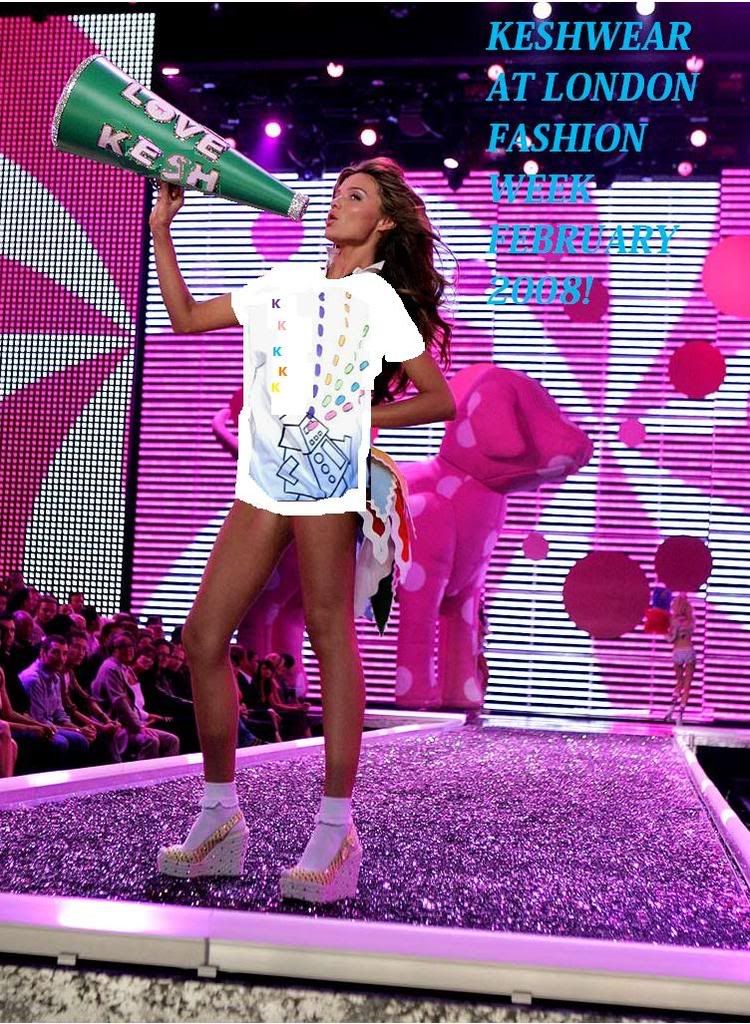 I got Mad Photoshop Skills!
The only thing is, I can't go!
I have to work this afternoon.... Boooo. I was supposed to have the day off to help her out with dressing & to take photos & shit, but unfortunately I've been off work sick these last couple of days, & I thought taking another day off so I can ponce about at a fashion show is probably taking the piss.... *sigh*
I feel really bad though - K___ called me last night to see if I was still coming & I had to say no. She seemed pretty disappointed... You need your friends for support at times like this & I feel like a bit of a rubbish friend :-(
When I get the pics from her show I'll probably be sticking them up on here, so keep your eyes peeled!